Infographic: How Centered Logos Reduce Your Site's Usability Level
Site's usability level has always been closely associated with most common used and implemented design methods. Once users are well accustomed to a certain specific standard, changing it simply means creating confusion and goes against a set of common user expectations, hence reduces how "friendly" a site would be.
A case study was done by Kathryn Whitenton for Nielsen Norman Group on this subject, focusing on one of most common users' expectations on today's websites' standards. She used logo placements as the basis of this case study and the results, although within a limited set of participats, gives us essential insights on how conforming to basic users' expectations helps greatly in creating a user friendly website.
Great results which all of us can utilize in order to improve your web usability level which in return get you happy customers with lower bounce rates.
Going back to homepage is
compared when it's in the
Navigate to the site's homepage in one click.

Clickable image logos with no text links.

Left logos

4%

Centered logos

24%
% of users who failed to navigate to homepage in one click.

navigate back to homepage.

6x likeliness to fail when logos are centered.

Centered logos and brand recall.

Each site with 2 versions.
Left-aligned logo & centered logo.
Sites with right-aligned logos were added in.
Left-aligned

37%

Center-aligned

13%
Left-aligned

28%

Center-aligned

21%
Left-aligned

41%

Center-aligned

36%
Left-aligned

38%

Center-aligned

47%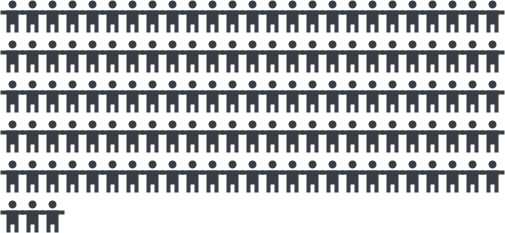 were shown to each participant.
10 different sites were shown
Brands with left logos were recalled more frequently, but the effect was not statistically significant.
Other factors that affect brand recall
Contrast – Padding – Legibility

Left-aligned > Right-aligned > Center-aligned

Position your logo on the left for better results.

Left-aligned logo for better web usability, based on common users' expectations.

Left-aligned logo and a "Home" text navigational link.
Read the full and original article
Centered Logos Hurt Website Navigation
a case study by Kathryn Whitenton for Nielsen Norman Group