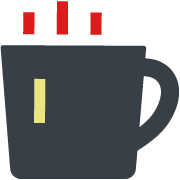 Free Divi Layout #1: Positions
This will be the very first freebie among a long series of free Divi Layouts and designs. With Divi's useful portability feature, both web owners and designers can reuse "templates" to speed up redundant work processes and increase productivity levels. This layout has saved me countless hours in getting a basic structure of a site laid out, and now hopefully it'll help all of you guys out there.
In this layout, I've covered sections with various placement of images, for different implementations of content structure. The only thing you need to do is to replace the image and change the text which comes with it. Forget about configuring margins, paddings, gutter widths and other options just to get your images stick to the edge of your screen or at certain positions. And did I mention that they've been configured to be responsive as well?
I've named each sections with unique names, identifying the position of the image through clock / time positions. For example, an image which is positioned at the top of the section would be at 12 c'clock, or in this case, named 1200. Image positioned at the most right of the screen would be named 0300, so on and so forth.
Without further ado, have a look at the layout as a screenshot below and grab it through the download link at the bottom of the page. Enjoy this free layout and do leave your comments and suggestions on what you'd like to see next.


Divi Layout #1: Positions
3 .json files (zipped) – 722 KB