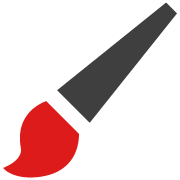 15 Color Tools That Will Speed Up Your Designing Process
Colors have always been one of the main determining factors in preliminary design stages. If you need tools to determine the set of colors which go well together or simply experimenting with color ideas in a friendly UI environment, these tools bellow will definitely be useful in your objectives.
Guides, ready made color schemes and even automated generators are all available for you to identify the colors that you need. It will also definitely help if you're searching for secondary colors or even proper accent colors which tag along with your primary colors, or get the tools to generate a complete palette from the selection of a number of colors. Feel free to browse all of these tools and find one that will compliment your current task in hand.
If we've missed out any tools or softwares which are not listed here, do leave us a message through the comment section below. Also do take note that this compilation is not final and will be updated as we gather new resources.
Pick colours based on hsl. Scheme-mode with monochromatic, analogic, complement, triad and quad colours.
Choose 2 of your favorite colors and get your Material Design palette generated with download options.
A constantly growing source of information about color theory, color perception and color psychology, color vision and color blindness.
Create color schemes with the color wheel or browse thousands of color combinations from the Kuler community.
The super fast color schemes generator. Create, save and share perfect palettes in seconds.
Simple full screen color picker. Just use your mouse to create your own colors. Iphone app available.
Start with a great selection of colors for your next project. You can mix, compare, test and even edit colors.
Celebrate colors found in nature and the aesthetic of purposeful living. For those who are looking for inspiration for projects, or seeking a little mental vacation in your day.
Explore creative color options for your design project. Simply pick your base color(s), choose a color harmony, tweak/explore as needed, and see results.
Explore over a million color palettes to inspire your ideas.
A full screen random color generator.
A simple full-screen color picker.
Generate your always aspiring Color Scheme with jaw-dropping feature list.
Official color codes of the world's biggest brands.
This color palette comprises primary and accent colors that can be used for illustration or to develop your brand colors.