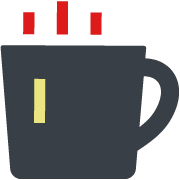 Free Divi Layout #2: Shutterbug
This is the second freebie among a series of free Divi Layouts and designs. Use this in conjunction with Divi's useful portability feature, you'll save lots of time in getting your ideas out there as well as getting your clients' mockup or design done.
In this layout, I went with a photography / event based theme, specifically for those who are in this field and industry. Of course, this layout is not meant to be used only for this, as it can be fully modified to suit your own requirements. It's a single page layout using a "Blank Page" Template to remove the header and footer.
Generous use of images, self-explanatory considering the niche of the theme and a gallery in the middle section of the image. Feel free to change and rearrange the layout as you please, as well as adding any extra elements to suit your needs. We've included a documentation in PDF format on how you can deploy this layout to your existing DIVI installation, but if you still have questions, you can always get in touch with me through the contact page.
I hope you enjoy this free layout and stay tuned for more free layouts in the future. Leave a comment below on what you would like to see next!
Divi Layout #2: Shutterbug
or just view the screenshot below…


Divi Layout #2: Shutterbug
Json, XML & Documentation (zipped) – 2.6 MB