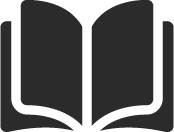 250 Free Web Design Ebooks
N o matter how experienced or seasoned one designer is, knowledge has never been enough for anyone, in any field one is in. Same goes to web design and web development. Not to mention the huge list of fields within this skillset, in addition to that we're facing a continuous emergence and development of new web rules and technologies that we need to learn in order to fulfill what the web really needs. Having said that, education is an endless and timeless learning process for everyone, hence why this post is created.
GetFreeEbooks.com has been in the free ebook industry for more than 10 years, more into compiling free resources from all over the web, rather than hosting thme on their servers. Pretty good idea I must say, considering the maintenance and workload getting all the files organized must be huge. In this list of free ebooks, you'll find 250 free web design, ui / ux, css, usability and programming ebooks, covering topics such as Web Design, UI / UX, HTML & CSS, Web Usability, Web Programming, Web Services, Web Application, ASP.NET, XML, Lecture Notes, Internet Marketing, AJAX & Web 2.0, Graphics Design, Research, White Papers, Reports and Magazines and Free Stock Photos.
Lots of areas to explore for sure, and to be honest, there are some technological term that I haven't even heard before, and it's awesome as it's something new to learn and a chance for all of us to know. To all web designers and developers, or even clients who're looking for ideas on what to do next in whatever projects you're embarking upon, we hope you'll greatly benefit from this list. And do take some time to bookmark GetFreeEbooks.com, subscribe to their newsletter and keep on eye on their future postings. Lots of good reading materials there, and all of them are totally free and can be downloaded legally. So hop on and happy designing!

250 Free Web Design, UI / UX, CSS, Usability And Programming Ebooks
Various Ebook Formats – GetFreeEbooks.com